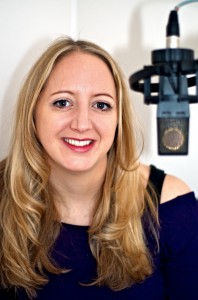 Welcome to my website. I'm a British Female Voiceover artist based in London.
I regularly provide voiceover recordings for -
TV, Radio and Internet Commercials
Promo's
Documentaries
Corporate videos
Website videos
Telephone on hold
Computer games
Radio Imaging
Animations and cartoons
Audiobooks
As an English female voice over artist my voice has been described as friendly, natural, upbeat, engaging, trustworthy and fresh.
Here's my Commercial showreel for you to listen to -
Commercial Showreel

For a quick quote or to talk about an upcoming project e-mail me rachael@rachaelnaylor.com
I also have a home recording studio with access to ISDN and ipDTL .