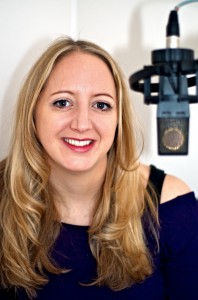 I'm a Female Voiceover artist and Actress based in London.
My voice can be heard on commercials, promo's, video games, animations, radio imaging and corporate narrations.
I love working with great clients such as Sure, Persil, Virgin Media, Channel 4, Channel 5, Olay, Nestle, Zara and many more.
Based in West London I have a broadcast quality home recording studio as well as easy access to central London studio's too.
Have a listen and watch my video showreels to see samples of my work. Then please do send me an e-mail for a quote and to check my availability for your next project – rachael@rachaelnaylor.com
"Rachael is brilliant. Super swift turn-arounds, lots of value adds, some great creative ideas and always top quality work. Couldn't ask for more"
Nigel Botterill, Entrepreneurs Circle
Below is my Voiceover Video Showreel with some recent voiceover jobs I've voiced.

–
My voice is often described as friendly, natural, upbeat, engaging, trustworthy, silky and fresh.
Here's my Commercial showreel for you to listen to
Commercial Showreel

To talk about an upcoming project e-mail me rachael@rachaelnaylor.com
I also have a home recording studio with access to ISDN and ipDTL .